hey mama, I know that you want to feel happy, healthy and vibrant...
Motherhood is a joyful, unpredictable and busy rollercoaster. You know you want to be the best Mama you can be and that finding the calm, and being present will help you to enjoy these years with your children.
But the truth is, if you haven't been filling your own cup, you could be feeling tired and depleted or like your fuse is short, or even have a brain fog that just won't lift. Maybe you don't feel like yourself right now. You want to make some positive changes, but where do you start? There is so much information available! Finding the time feels impossible!
I hear you Mama! I have been there myself and I work with and support women just like you every week...

In this eight week program you will learn and put into practice nutrition, natural health and lifestyle protocols that have been developed over years of clinical practice and the motherhood experience. This program has been designed to work in with your real Mama life, helping you to realistically prioritise your own self-care. While this program won't take away the ebbs and flows of Motherhood, it will help you to manage and adapt as needed.

You will be guided through a transformative eight weeks, gently keeping you accountable for your progress and supporting you all the way.
---
With a holistic approach to health and wellbeing, this program will give you the tools and knowledge to:


- nourish your physical, mental & emotional wellbeing

- rediscover your energy & vitality

- simplify & create the space for a happier life

- manage stress & support your nervous system

- achieve hormonal balance

- THRIVE!
"As a mother, I know how easy it can be to focus all of our energy externally without realising we are neglecting our own wellbeing."
Your Guide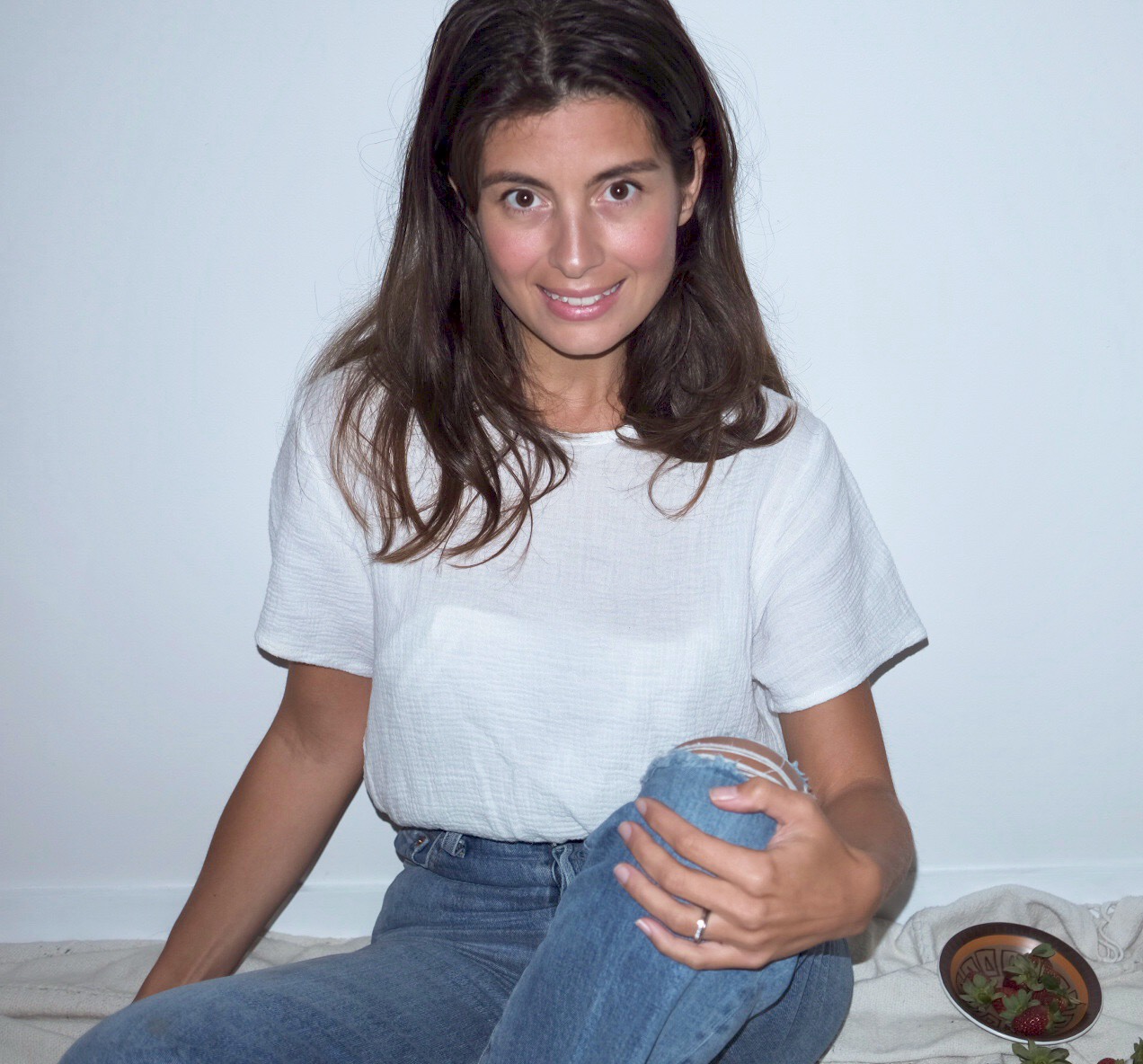 Hello,
I'm Jessica, Mama of two and clinical Nutritionist and Herbalist with a passion for women's, prenatal and postpartum health. Since 2011, I have spent much of my clinical practice working with women before, during and after their pregnancies.
Many of the Mums that I work with, come to me feeling exhausted and depleted. Sometimes they tell me that they feel like their fuse is short, or that they have a brain fog that just won't lift. Almost all of them tell me that right now, they just don't feel like themselves. These are my favourite clients! Why? Well, I have been there myself, I know how it feels and just how easy it can be to get there. But more importantly I know how it feels when the fog lifts, your energy increases and you have that spring back into your step. I especially love help my clients to experience that same feeling!
My mission is to help more women reach self-care on the deepest level, with a clear plan, support and accountability. I hope that through this program I can help more women achieve optimal health by empowering them with the knowledge and tools and encouraging their own innate ability to heal themselves. My approach to healthcare is integrative and includes the use of evidence based nutrition and natural medicine as well as lifestyle practices.
I'm honoured to be your guide on this journey.
Jessica x
Frequently Asked Questions
When does the program start and finish?
The program starts 18th August 2019 for 8 consecutive weeks. This is a week-by-week online program - you access the content as it is released each week.
How long do I have access to the course?
After enrolling, you will have access to download resources which you can keep forever. You will also have lifetime access to our private Facebook group.
Can I follow this program if I'm pregnant or breastfeeding?
Yes! The Nourished Mother program is all about honouring nourishing your body. There just may be some small adjustments in your guidelines.
Can I follow this program if I'm not a mum yet?
Yes! We're passionate about helping women preparing their bodies before trying to conceive. The Nourished Mother program will help you to prepare your body with the best nutrition and self-care.
Will I lose weight on this program?
This is not a weight loss program. However, if you are carrying extra weight, you may find that you naturally shed some body fat. In the same way, if you are underweight, this program may help to bring you up to a healthy weight.
When will the live workshops be held?
The times of the workshops will vary so that everyone has a chance to see them live. All workshops will be recorded and available for a week after.
I have an allergy and/or intolerance, will the program be ok for me?
Yes. There are plenty of 'free from' ideas and alternatives for you to work with. ​
Is the program suitable for vegetarians or vegans?
Yes. Whilst my approach does include animal products, I will also give you options to suit a vegetarian or vegan diet.
I have a pre-existing medical condition, can I still do the program?
The fundamentals of this program have come from clinical knowledge and experience, so in many cases this may help or manage existing conditions. HOWEVER please consult your health care professional before making any changes recommended. A personalised program with 1:1 consultations is a great option.
Will this program require me to spend lots of money of food and supplements?
Nope. We are going to keep it simple for the most part- food is medicine. We do encourage and organic diet where possible, but you'll get some tips to make this affordable if it is available to you. We will also recommend some supplements or natural health products, but they are not imperative to your journey.
Is there a meal plan provided?
No one meal plan could possibly suit every Mama! Everyone has different circumstances and it is important that you plan for your own living situation. The program will provide plenty of family friendly healthy options for you to try and will provide you with a list of panty and fresh produce essentials/ suggestions
Am I going to have to cook a tonne of food?
Yes and no. This program will encourage you to embrace the joy of cooking your own fresh, healthy meals- but you will also learn how to do this is in the most simple and time effective ways.
What if I'm unhappy with the program?
We would never want you to be unhappy! If you are unsatisfied with the program, please contact us right away!